Video sharing sites like RedGifs are mostly front ends to subscription services and while there are a literal fukton of porn sites on the Interwebs, there aren't that many that welcome genuinely amateur porn like mine by people like me sharing for the sake of orgasms, not dollars.  Even Redgifs, a well designed site with decent performance and content, is dominated by professional porn, not real amateur stuff.  Not that I have anything against professional porn, but I generally prefer the enthusiasm and positivity of clearly amateur porn (like mine, and I hope you do too).  I prefer making porn to watching it and it feeds my exhibitionistic tendencies knowing my porn is being enjoyed – and I make you cum or help you get in the mood, don't hesitate to let me know either in the comments here or on Mastodon.
I've uploaded some samples to various websites that allow it, here's a summary for people who want to see me enjoying sex or want to post your own–definitely let me know if you do, I'd very much enjoy checking it out.
Below is a list of sites I've found and used.  All generally require setting up an account and a valid email address, but none (so far) require verification or a credit card (except as noted).
Mastodon is a replacement for Twitter that is decentralized and federated, meaning anyone can set up a Mastodon site under their own URL and set their own rules – not just Elon.  Net4sw, for example, is sex worker friendly and has a fairly active site.

Imgbox is an image sharing site like imgur, but adult content friendly.  It supports both images and video and has a gallery function to organize images.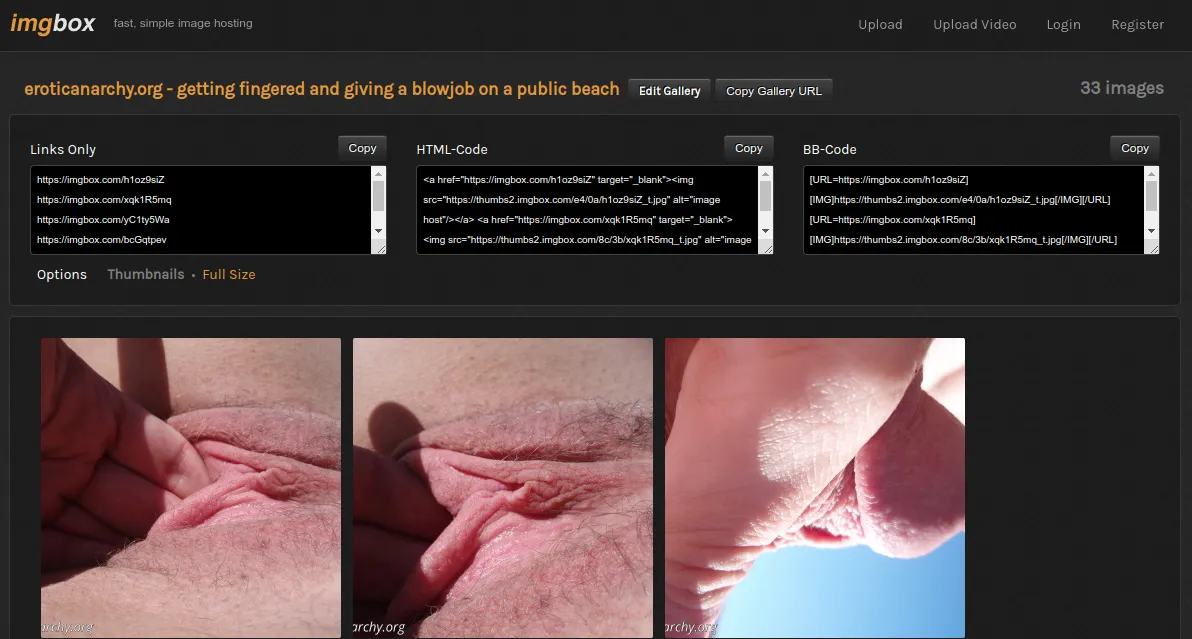 MyLust
MyLust.com is a social site.  Lately it hasn't been accepting uploads, but the site is live. It might have implemented one of those credit card verification schemes.  There's an internal messaging system and people do message.  Nice to have fans.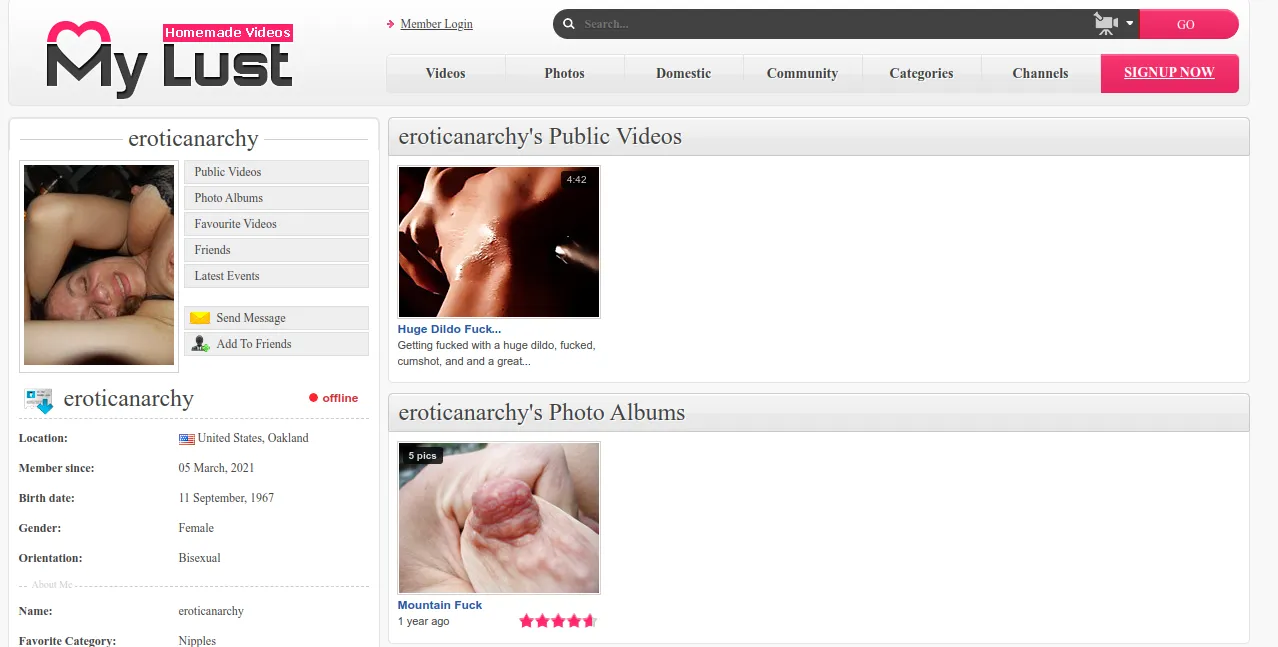 Nuvid is similar to MyLust, it has a messaging system and some other social features, but they're less active.  On the other hand, the upload seems more reliable and I've put more content there.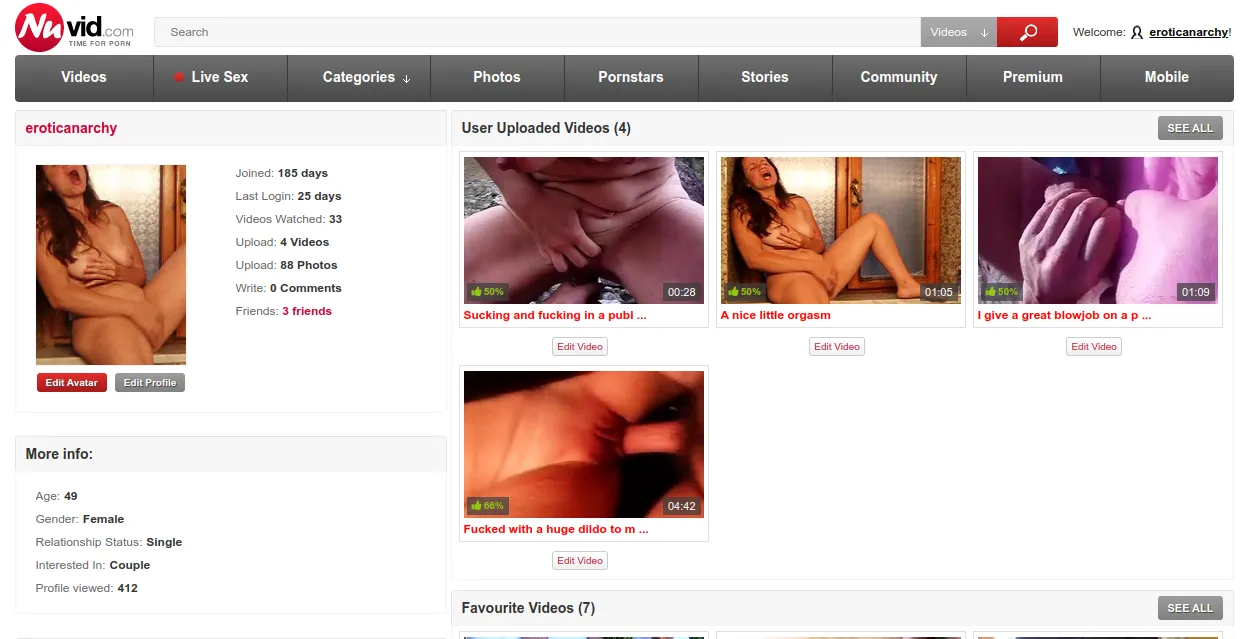 Redgifs allows uploads of both stills and video bu requires a "take a picture with our logo" style verification process for some features including being followed and, I assume, messaging.  It is a pretty nicely designed site and has good performance.

Youjizz is a porn sharing site without any social features (that I've found).  More of a youtube for porn.

Imgbb is another porn friendly image sharing site like imgur.  It has a decent interface and performance.

Postimage is another porn friendly image sharing site like imgur.  It has a decent interface and performance.

AmateurPorn is a porn friendly media sharing website with social features including friends and messaging.  Uploads work well and the site is fairly active – the video of me giving a blowjob on a nude beach has over 2,000 views, for example.

imgpile
Imgpile is another porn friendly image sharing site like imgur.  It seems to lack the gallery features of others and images are effectively anonymous.